As a professional hair stylist, you know that first impressions are everything. And when it comes to your career, your dress can be just as important as your skills. That's why we've put together some tips on nailing the professional hair stylist dress code. So whether you're interviewing for a new position or want to make sure you're always putting your best foot forward, following these guidelines will help you look and feel like the confident, polished professional you are.
What to wear: the ultimate professional hair stylist dress code
Make sure to always look polished and professional. In addition, you should avoid wearing overly casual attire or clothing that is too tight, revealing or inappropriate for the workplace.
Choose clothing items in muted colors such as black, gray, navy blue or brown that are easy to coordinate with other pieces. Avoid loud prints or bright colors unless they are part of a themed event.
Invest in quality items that can be mixed and matched easily, such as trousers, skirts, blouses, and jackets. A few nice accessories like scarves and jewelry can also add interest without being distracting.
Wear comfortable shoes with low heels since you'll likely be standing for most of the day. Stick with closed-toe styles such as loafers, pumps, or oxfords.
Take care of your clothing to ensure it always looks neat and presentable. Iron any wrinkles out of garments and keep jackets and trousers pressed for a more polished look.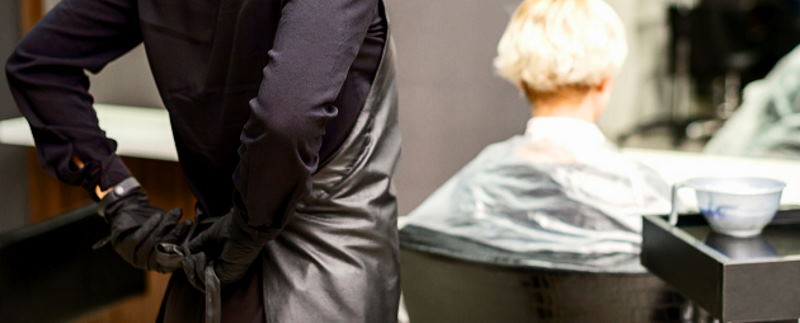 Remember that you're representing the salon, so make sure everything is clean, free from stains, and in good repair. Polish shoes regularly and avoid wearing ripped clothes or accessories with offensive logos.
Make sure to follow any specific dress code requirements outlined by the salon, such as wearing a uniform or following certain guidelines when it comes to colors and styles. Following the rules will show respect for your employer and set you up for success on the job.
Finally, it's important to dress appropriately for the type of salon you work in. A high-end or upscale establishment may require a more formal look, while a trendy boutique might be more relaxed. Pay attention to how other employees at the salon are dressed and adjust your wardrobe accordingly.
By following these tips, you can easily nail the professional hair stylist dress code and look polished and appropriate on the job!
The do's and don'ts of dressing as a professional hair stylist
Do's: always make sure you have dressed appropriately for each client. This means taking into consideration the occasion and ensuring that you look presentable as well as stylish. A neat appearance is also important, so ensure your hair is styled neatly and professionally. Avoid strong scents or too much makeup or jewelry, but do use accessories like hats and scarves to show off your creativity.
Don'ts: Never wear casual clothing such as shorts, t-shirts or sneakers while at work. Maintaining a professional look when working with clients is important to avoid an overly dramatic style like heavy makeup or outrageous patterns. Avoid flashy hairstyles that could be distracting and any clothing that is too revealing. Furthermore, ensuring that your clothing and accessories are always clean and in good condition is important.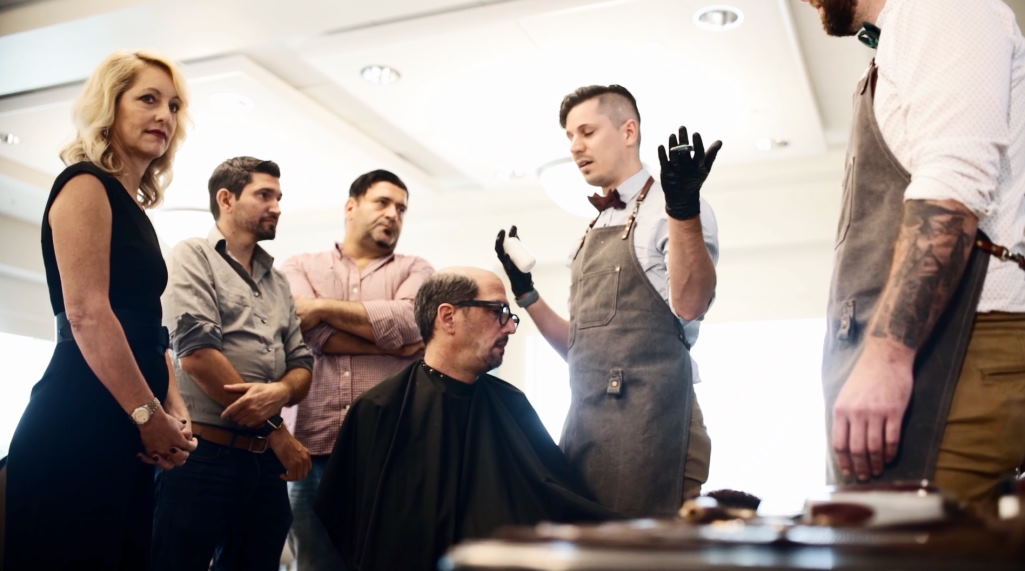 By following these do's and don'ts, you can maintain the professional image of a hair stylist while still showcasing your creativity and personal style. In addition, with proper etiquette and dress code, you will be able to make a positive impression on all of your clients.
Following these guidelines allows you to look stylish while maintaining professionalism as a hairstylist. It is important to remember that looking presentable is essential in building trust with clients and creating a successful career in this field. Your clients will appreciate it if they know their stylist takes pride in their appearance! And when done right, it can also be a great way to show off your creativity and personal style.
So keep these do's and don'ts in mind the next time you get ready for work as a hairstylist – you will look professional and stylish and have clients feeling confident in your work!